The future of wine is at your fingertips
We've created a method to blend time-honored winemaking techniques and wine innovation to give you a refreshing taste you know and love. Our zero sugar wine promises pure pleasure without the compromise — we understand that enjoyment shouldn't be a hard decision, so we've made it an easy choice.
Lovingly crafted. Classic techniques. PURE wine. A zero sugar wine you'll have to taste and see for yourself.
FIND A STORE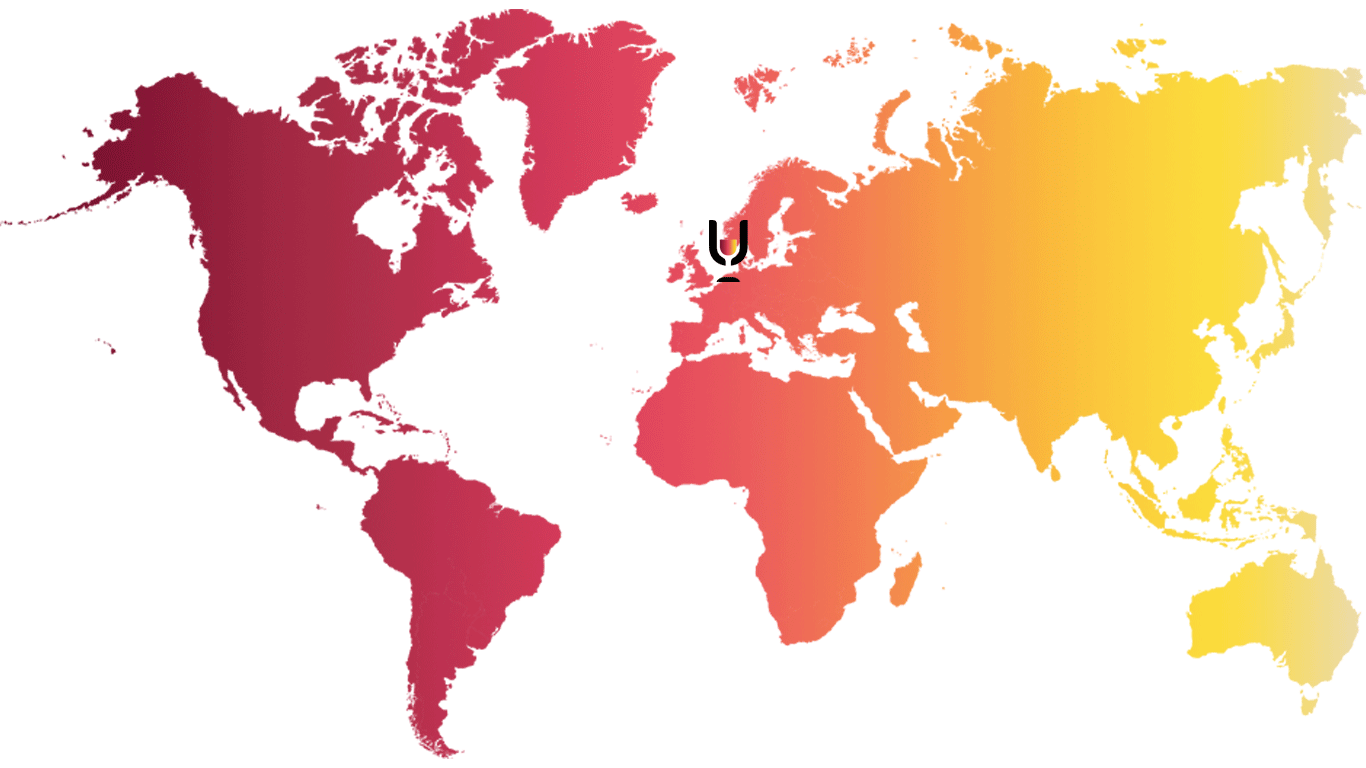 PURE Zero Sugar wines are available worldwide
20 countries, all continents and millions of glasses consumed. Become a reseller? Contact us!
PURE The Winery began with a vision
to create a new category of wine to meet the needs of today. Blending unique and traditional techniques in our wine fermentation process, we're able to convert all natural sugars into alcohol. Using blends of only the finest grapes — Pinot Noir, Pinot, Chardonnay, Sauvignon, Barbera, and Merlot — our wines are crafted by our seasoned winemakers in one of Italy's most respected wine regions. From red and white, to sparkling white and sparkling rosé, we have a zero sugar wine variety to match every occasion.
Available in 10 countries and webshop started
2020
PURE The Winery is sold worldwide and is available in 10 countries within two years! Including United States, Australia, Spain, Netherlands, Germany and Singapore. In addition, a webshop has also been launched in these countries to make it possible for the consumer to order directly.
2021
This was a year of enourmous growth for PURE Zero Sugar Wines.
Happy consumers in 16 countries on all continents.
+3.750.000 glasses consumed.
10 awards from leading wine experts.
+50.000 followers on different social platforms.
We are proud on the fact that we won several awards in different wine competitions around the world and rated higher than other quality wines with sugar and carbohydrates.
2022
PURE Zero Sugar Wines continues to grow and is available on all continents and in 20 countries.
Consumers around the world love PURE Zero Sugar Wine. We get more and more fantastic reviews from consumers and in international magazins. Our social media following base keeps on growing. And so does the amount of glasses consumed.
PURE The Winery won several awards at the Paris Wine Cup, the London Wine Cup and was rated 88/100 by James Suckling. Sparkling Rose was judged Rosé of the Year at the Sommeliers Choice Awards!
Say hello to something new…
We're blending old and new to create unique experiences that make history.
We're passionate about empowering wine-lovers with new alternatives so they can choose the best option for their lifestyle.
We want to give our customers a simple choice to solve the common dilemma between pleasure and guilt — low-carb, zero sugar wines. We're excited to push boundaries with the biggest wine innovation in our lifetime. We're the future of wine.
Zero Sugar, No Carbs, Less Calories
"Zero Sugar Wine. No carbs. Less calories. Cheers!"
"Enjoying a glass of wine at the end of the day will no longer be a dilemma. Less calories, but taste and aroma remain."
"Toasting with great wine is always a good idea. And with this Zero Sugar Wine, it's even better."
"A unique fermentation process has ensured that the groundbreaking PURE The Winery white, red, sparkling or rosé wines have alcohol...but no sugar."
"Cheers! To this unique, zero sugar wine with 10.5% alcohol"
"For those wine lovers who want to keep their shape, here comes the first zero-sugar wine on the market."