Pure Zero Sugar
White Wine
Bright in color with golden reflections. This wine combines floral and fruity notes. Full and fresh, it leaves a pleasant taste in the mouth. This wine is nicely balanced and has a velvety aftertaste.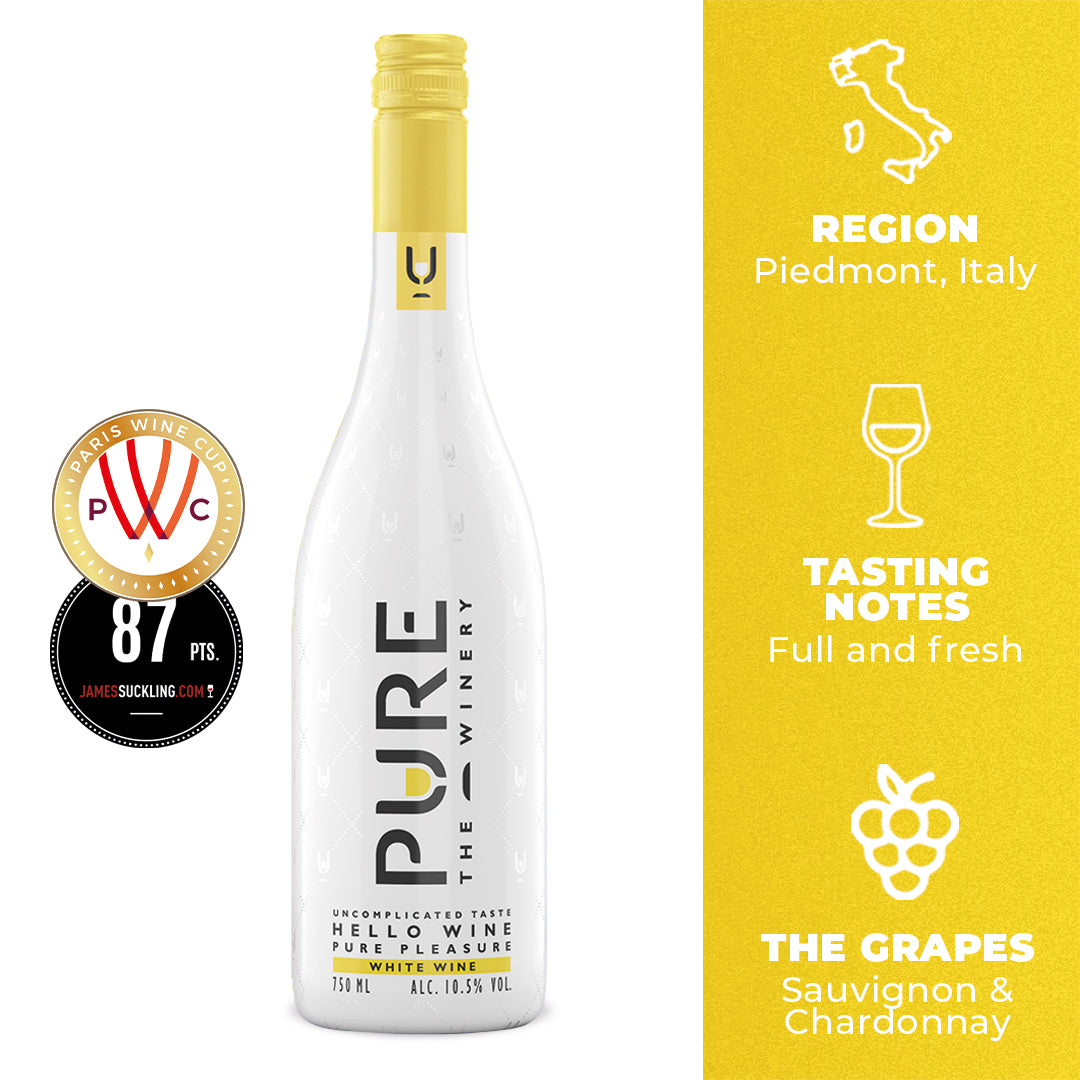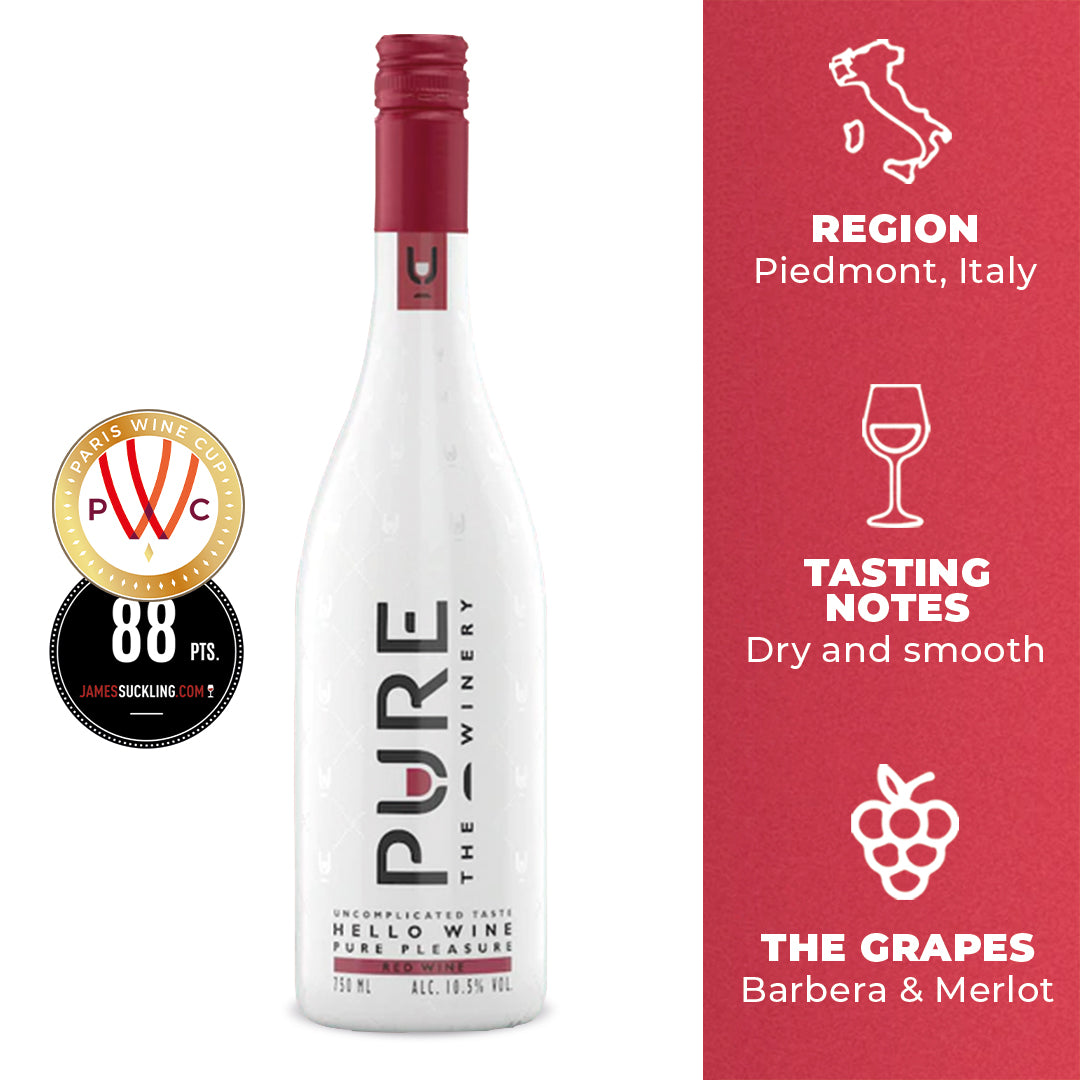 Pure Zero Sugar
Red Wine
With a ruby red color, this dry, smooth wine is perfect for any occasion. It contains an aroma of fresh, fruity notes of cherries and red fruits. This wine has a nice soft aftertaste.
PURE zero sugar
Rosé Wine
Cherry pink, light and bright in color. This wine contains fruity and floral notes: apricot and peach are evident, followed by strawberries, citrus, Mediterranean herbs and roses. This wine is full-bodied and has a pleasantly long finish. When it comes to rosé, Provence is second to none.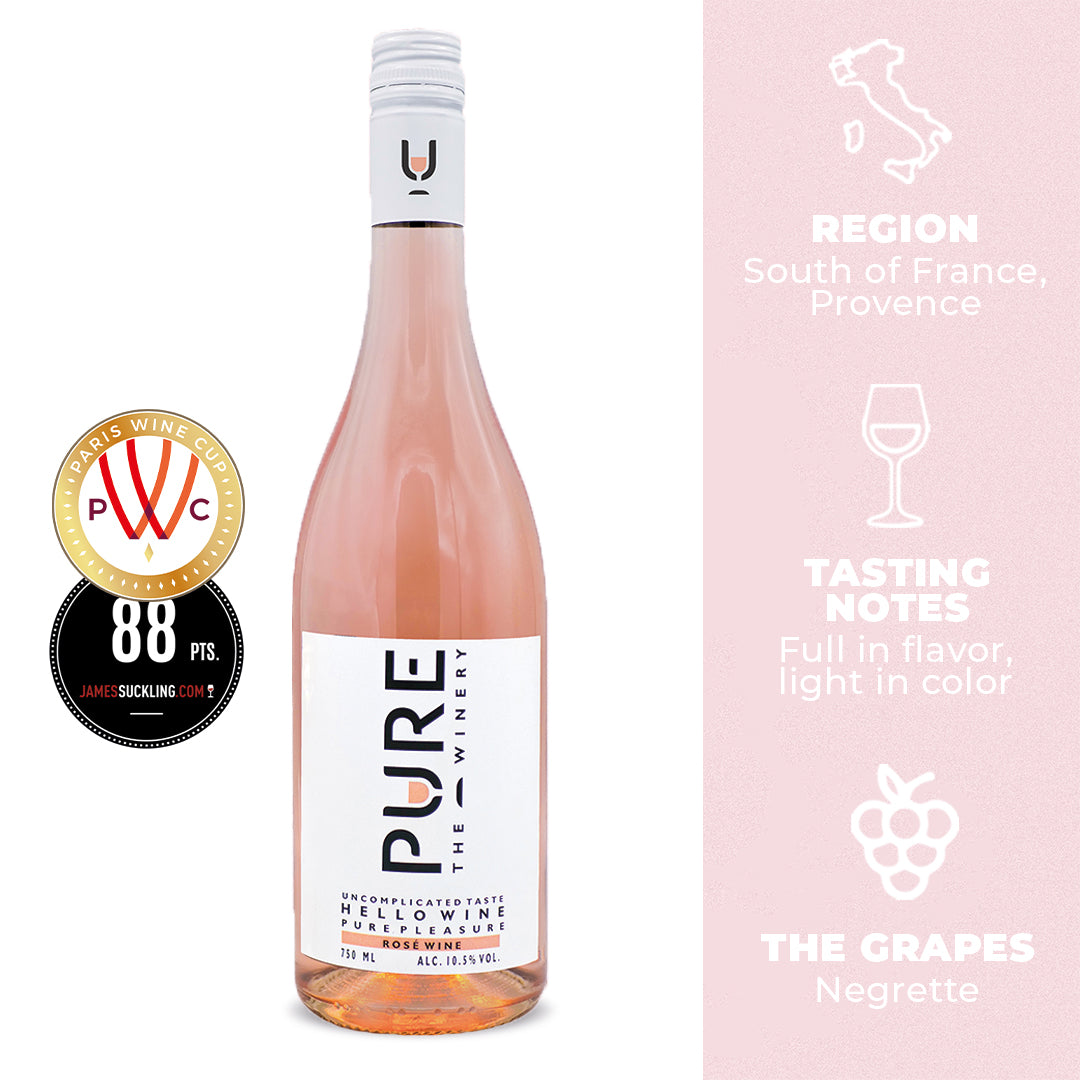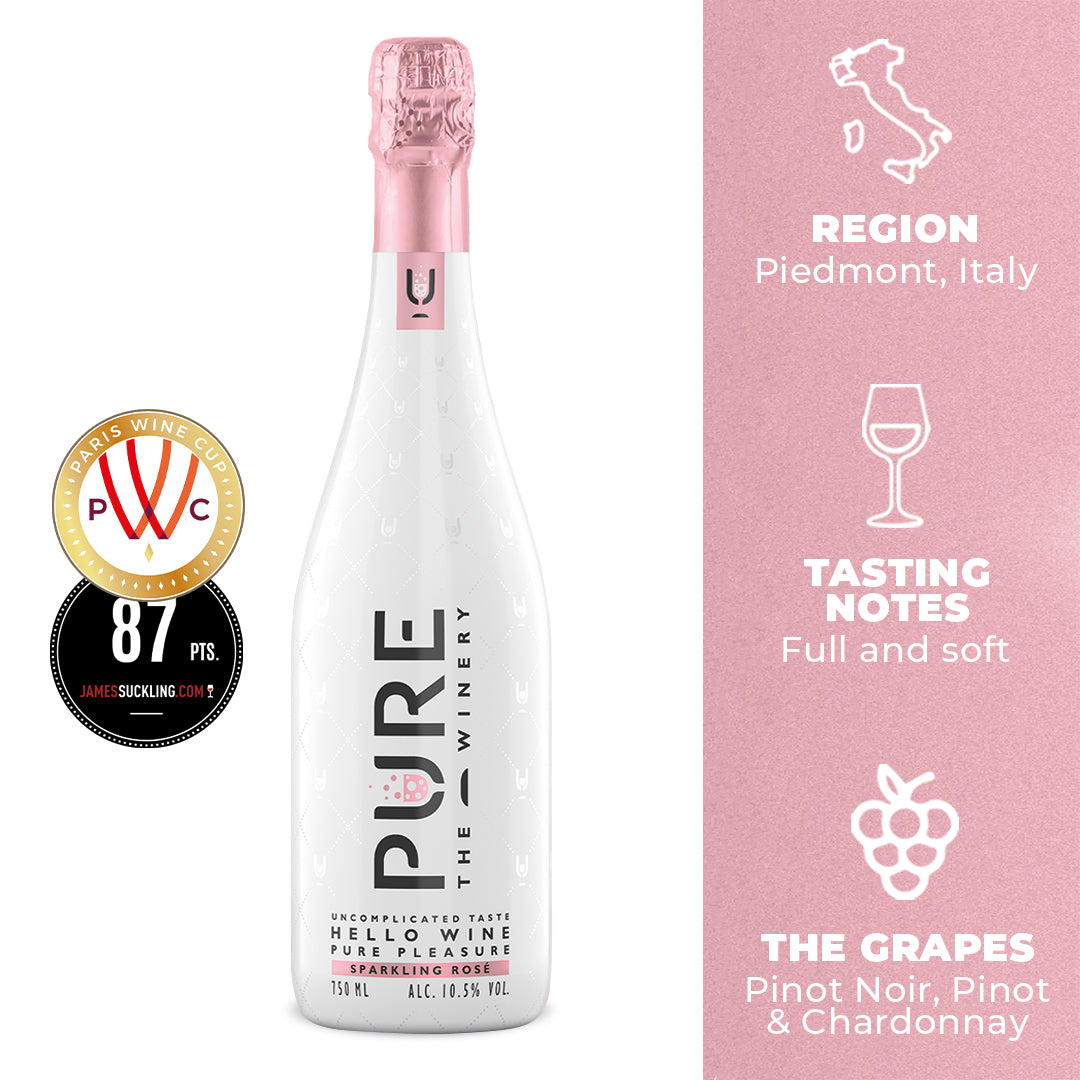 Pure Zero Sugar
Sparkling Rosé Wine
Light pink in color with orange hues. This sparkling rosé contains fragrant aromas of citrus, young red fruit and red flowers. A full, soft wine with fine bubbles and a pleasantly slightly sour aftertaste.
Pure Zero Sugar
Sparkling White Wine
Light color with golden reflections. This sparkling wine contains fine bubbles and a soft, slightly acidic aftertaste. It has a flowery, fresh and fruity aroma. This is accompanied by a full and unique taste.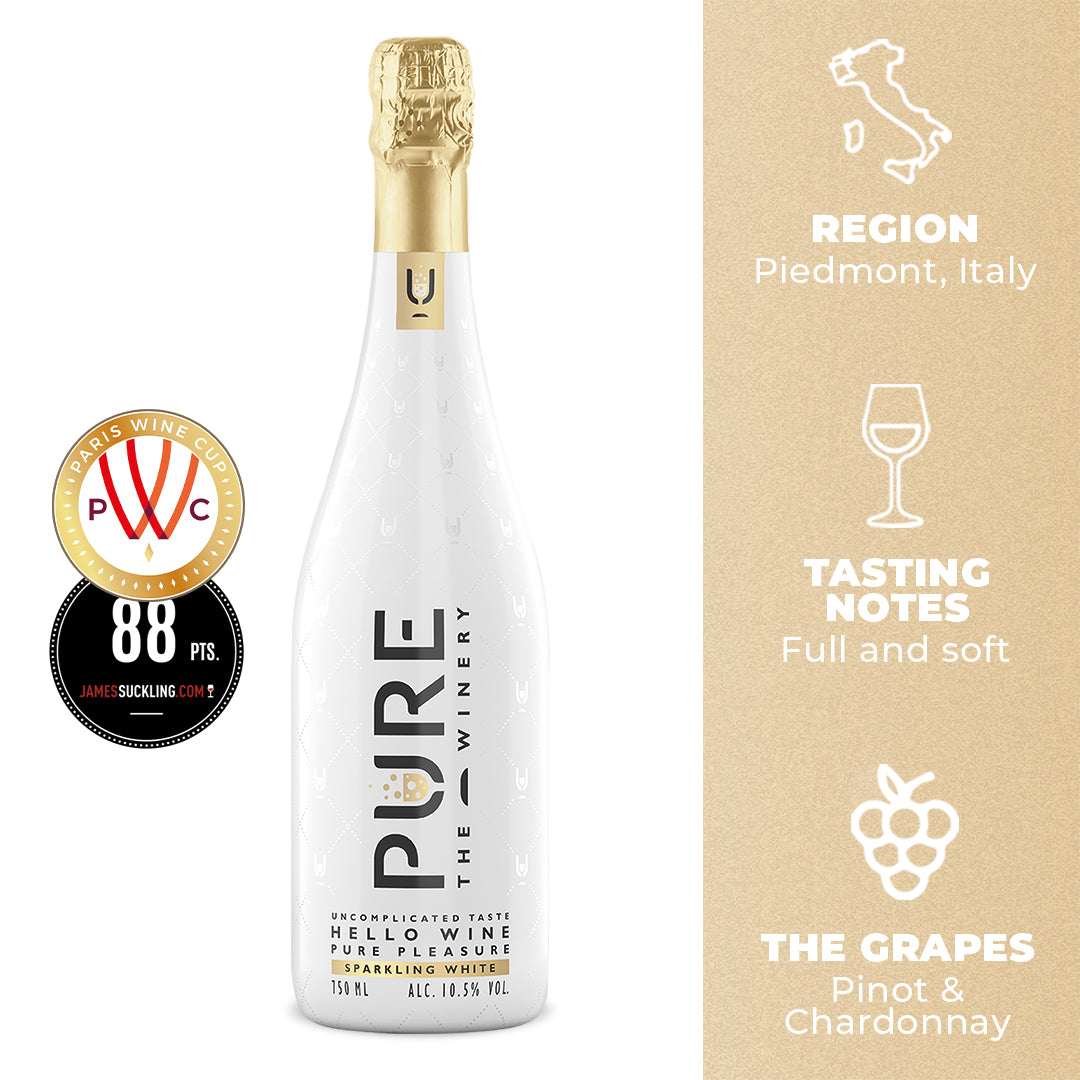 Nutritional facts
Zero Sugar, No Carbs, Less Calories*
* At least 30% fewer calories compared to wines containing ≥ 12% alcohol, carbohydrates and sugar. The wines of PURE The Winery contain 10.5% alcohol, 0 grams of carbohydrates and 0 grams of sugar.