HELLO WINE, GOODBYE SUGAR
PURE The Winery began with a vision to create a new category of wine to meet the needs of today. Blending unique and traditional techniques in our wine fermentation process, we're able to convert all natural sugars into alcohol. Using blends of only the finest grapes — Pinot Noir, Pinot, Chardonnay, Sauvignon, Barbera, and Merlot — our wines are crafted by our seasoned winemakers in one of Italy's most respected wine regions. From red and white, to sparkling white and sparkling rosé, we have a zero sugar wine variety to match every occasion.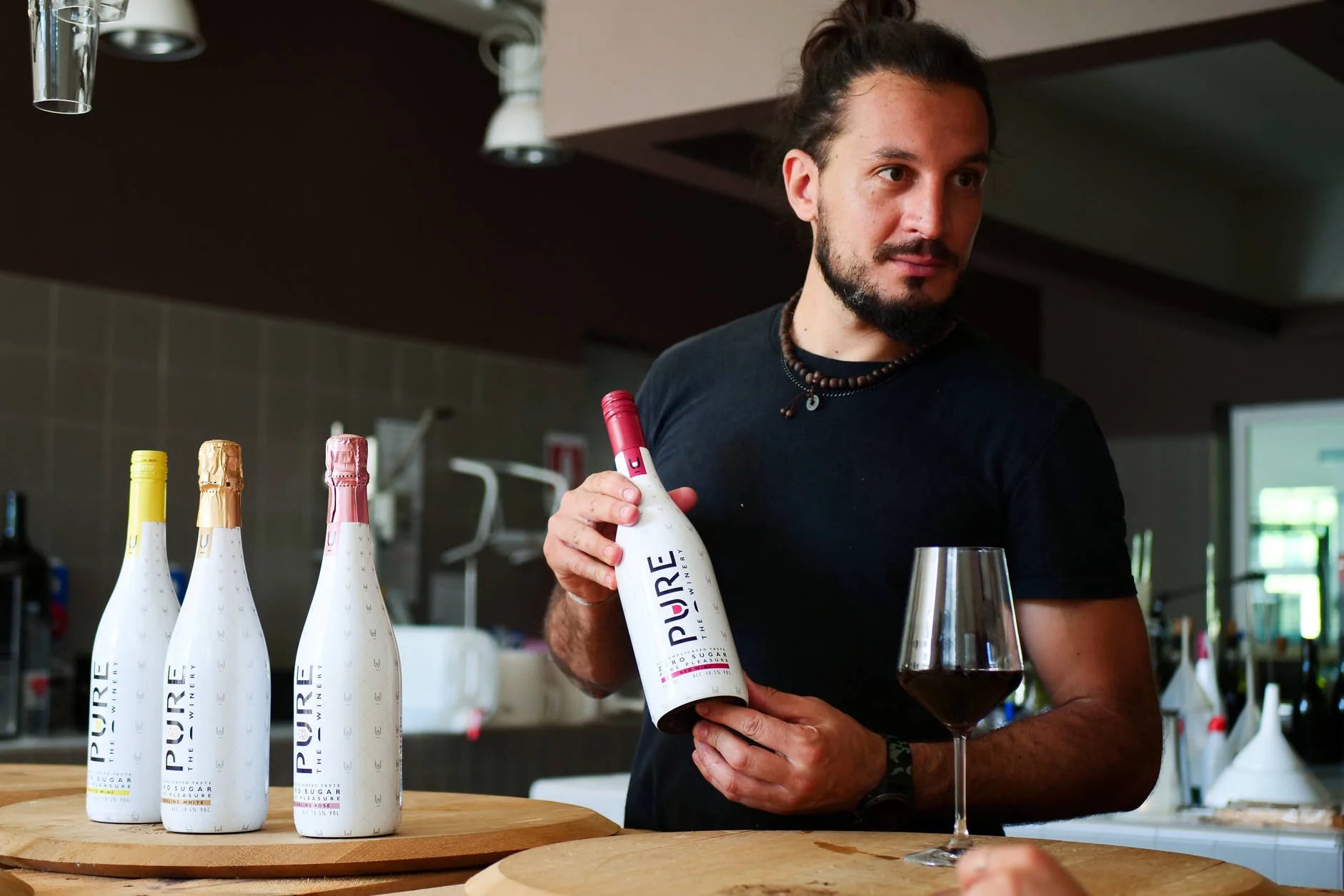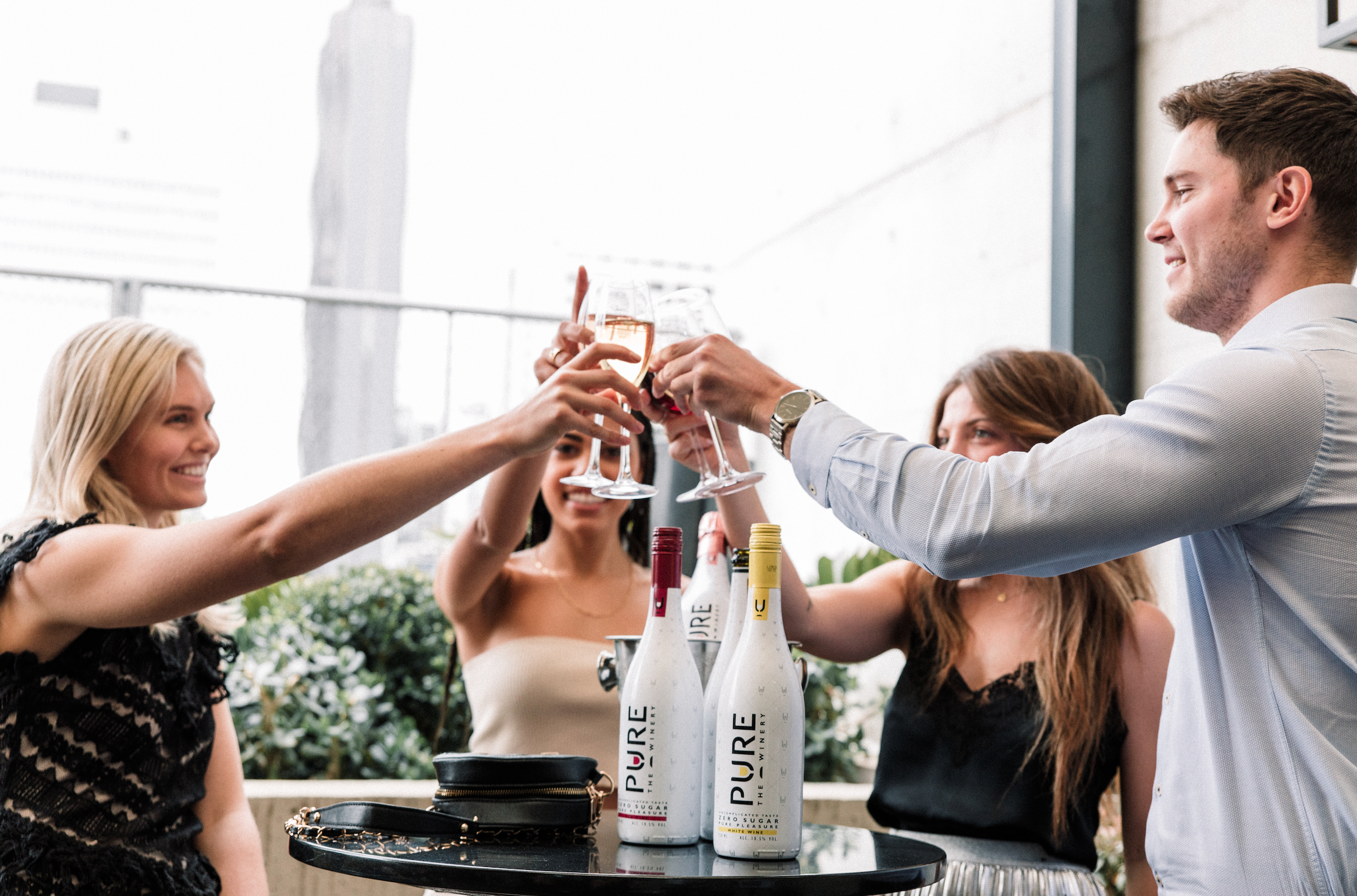 THE PURE ZERO SUGAR WINE INNOVATION
By combining unique and traditional fermentation techniques, we found a way to naturally convert all the sugar into alcohol. We have developed a wine without any sugar or carbohydrates, with up to 50% fewer calories. PURE has 10.5% alcohol and a fantastic, uncomplicated taste.
We only do this with blends of the very best grapes: Pinot Noir, Pinot, Chardonnay, Sauvignon, Barbera and Merlot.
PURE Zero Sugar wines are crafted by experienced winemakers from the estate in one of Italy's most prestigious wine regions, Piedmont.
PURE The Winery has a Zero Sugar Wine for every occasion : red, white, sparkling white and rose. And oh yes, we make our wines without using any animal resources.
Hello innovators, disruptors, and change-seekers who never settle for anything less than the best. Hello to pioneers ripe for transformation. Hello to trendsetters who aren't satisfied with ideas until they come into fruition. We're blending old and new to create unique experiences that make history. We're passionate about empowering wine-lovers with new alternatives so they can choose the best option for their lifestyle. We want to give our customers a simple choice to solve the common dilemma between pleasure and guilt — low-carb, zero sugar wines.
We are excited to push boundaries with the biggest wine innovation in our lifetime. We are the future of wine around the world.
Uncomplicated taste. Zero sugar. Pure pleasure.
BUY NOW